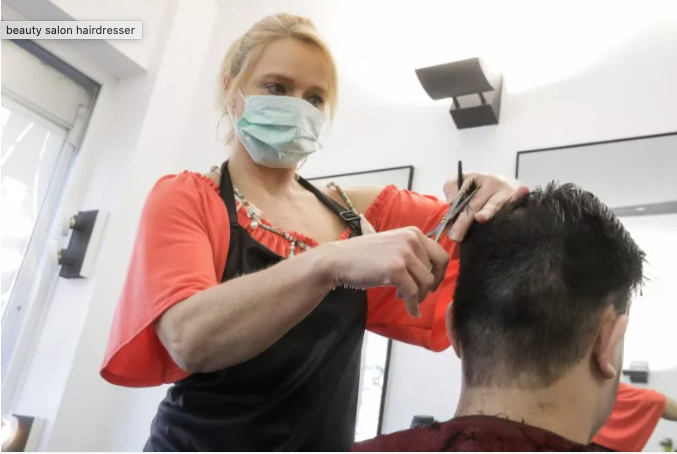 A Texas judge has sentenced a North Texas salon owner to seven days in jail for keeping her business open despite Governor Greg Abbott's executive statewide order to shutter all non-essential businesses during the coronavirus epidemic.
The judge offered to commute her sentence if she apologized for "being selfish." However, she didn't apologize and plans on appealing the judge's decision.
Salon À la Mode owner Shelley Luther was found in criminal and civil contempt of court by Dallas Judge Eric Moye for continuing to operate her salon despite receiving a court-issued temporary restraining order on April 28 requiring her to discontinue all business operations.
"I have to disagree with you sir, when you say that I'm selfish because feeding my kids—is not selfish," Luther told the judge. "I need to feed my family and my stylists could not feed their families."

"I have hair stylists that are going hungry because they'd rather feed their kids. So sir, if you think the law is more important than kids getting fed, then please go ahead with your decision, but I am not going to shut the salon," she continued.
To see original story CLICK HERE.
KLTV story- CLICK HERE.
Attorney General and Governor comment on sentence- CLICK HERE.
Attorney General Chastises Trial Court Judge- CLICK HERE.
GoFundMe page- CLICK HERE.